---
---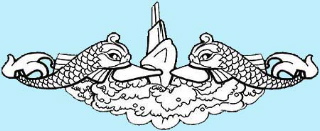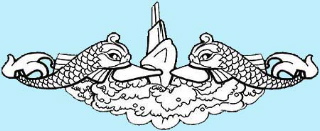 USS CHIVO (SS-341) Reunion Organization
All Hands Newsletter #97 - September 2021
---
---
* * * Future Reunion Plans * * *
Two questions – one easy and one not so easy. First - Are we going to have another reunion? Yes!
Second - When is the reunion? Sometime next year, possibly in the Spring (April or May) or it may not be until the Fall. We want the reunion to safe for all attendees, and the truth is that Covid is still not under control.
Chick McAleer - Reunion Director

1213 Merrymount Dr.
Conway, SC 12526

.

Email: chickmacsr@gmail.com
Phone: (609) 238-7606
---
* * * Submarine Dry Docking * * *
USS Cod (SS-224) is a Gato class submarine built in 1942 and a veteran of seven war patrols. In 1959 she was moored in Cleveland, OH as a training vessel. In 1976 she was designated a historic museum and opened to the public. She has a web page at www.usscod.org.
Her crew has done a wonderful job of taking care of her, but the last time COD was in dry dock was in the early 1960's. In mid June this year, she was taken to DonJon Shipbuilding and Repair in Erie, PA for a two month, 1.4 million dollar dry docking and repairs below the water line. And Sherwin Williams donated all the primer and paint to finish the job. She returned to her homeport in Cleveland in mid August, and is open for visitors. There are some very interesting videos on YouTube of the work. Search for USS COD dry dock update.
---
* * * From The Quartermaster's Notebook * * *

Donations . . .
Special thanks to TM2(SS) Phillip Younts (1967) for his generous contribution to the Chivo fund. Donations help to make our reunions possible. Checks should be made payable to the "Chivo Reunion Organization" and mailed directly to our Treasurer: Robert Kuphal, 3520 New Hartford Rd., Suite 301 Owensboro KY 42303.
---

Binnacle List . . .
These shipmates are facing some serious challenges and would like to hear from you. A simple email, card or phone call means so much to them. Find out more info about your friends and their address on the Chivo web site page "Binnacle List."
ENC(SS) Stephen "Budda" Bien (62-64) email: 3kisses@bellsouth.net

ENC(SS) William "Jeter" Brock (1968-1971 decom) email: pollie22@bellsouth.net

TM2(SS) John & Joanne Hedum (1952-1956) email: jnjhedum@bellsouth.net

ETRSN(SS) William C. Priest (64-65) c/o Ruthann Priest, 13230 Elkwood Ct., Midlothian VA 23112-1434

LCDR Brent & Chris Taylor (1968-1970) email: btandct@comcast.net

ET2(SS) Sherrell E. "Wolgy" Wolgamuth (53-56) at 8305 F. Street, Chesapeake Beach, MD 20732
---

Eternal Patrol . . .
Recently I learned that the following crew members have passed away:
RM2(SS) Alvin D. "Doug" Boger (1961-1962) departed June 27, 2021.

TM1(SS) William J. Brunson, Jr. (1961-1962) departed August 14, 2020.

FT3(SS) Herbert W. "Wes" Carew (1962) departed September 02, 2021.

ET2(SS) Charles S. Davis (1950-1953) departed July 13, 2021.

YN2(SS) Larry J. Emanuelson (1968-1970) departed July 14, 2021.

SN(SS) Emil C. Ghio (1946) departed July 12, 2021.

TM3(SS) Blackledge E. Harper (1950-1951) departed December 19, 2020.

EM2(SS) Charles R. Hicklin, Jr. (1945 Plankowner) departed August 12, 2021.

EN1(SS) James E. "Jimmy" Howard, Jr. (1963-1966) departed December 22, 2020.

LCDR Harry L. Huggins (1964-1966) departed July 15, 2021.

SN(SS) Patrick J. "PJ" Hurtt (1948-1951) departed May 16, 2012.

EMC(SS) William L. McNay (COB 1964-1969) departed July 29, 2021.

IC3(SS) Reynold A. "Rey" Plourd (1955-1956) departed June 10, 2021.

LT David A. Shelso (1958-1961) departed June 24, 2021.
It's easy to lose track of crew members and often difficult to learn when a shipmate has passed. If you hear of Chivo crew member dying, please pass the word along to Stan, so he can send a Chivo condolence card to their family and inform the entire Chivo crew.
---
* * * Chivo Board Members * * *
| | | |
| --- | --- | --- |
| President | Bob Bernhardt (71 Decom) | |
| Vice President | Doug Plummer (68-70) | |
| Treasurer | Bob Kuphal (64-66) | |
| Secretary | VACANT | |
| Reunion Director | Charles "Chick" McAleer (68-70) | |
| Communications Director | Stan Pollard (68-71 Decom) | |
The Secretary position remains vacant. The Secretary serves as a member of the Board. He keeps records of the proceedings at board and membership meetings. He prepares and presents to the membership at the regular business meeting all pertinent information other than the Treasurer's financial report. He is responsible for proper introduction, voting, approval and implementation of any changes or modifications to the by-laws and Article of Incorporation. We need a volunteer to fill the secretary position – contact Bob Bernhardt at rbern3469@yahoo.com
---

Newsletter Volunteers . . .
Many thanks to these shipmates print and mail copies of every newsletter to crew members that don't have computers.
Ed Caldwell (63-64)
Al Castaneda (68-69)
James Goodwin (60-63)
Pat McWaters (62-63)

Stan Pollard (68-71 decom)
Jeff Stoops (68-71 decom)
Tom Upshaw (69-70)
---
The mission of the CHIVO Reunion Organization is:
(1) to perpetuate the memory of our shipmates and their deeds, to promote good fellowship and comradeship, and to pledge loyalty and patriotism to the United States of America.
(2) to participate in activities that foster recognition of the contributions made by members of all Armed Forces and their families, both Past and Present, that uphold the spirit of the Declaration of Independence.
(3) to provide aid and comfort to service members in need.
We have no dues, and we have a lot of fun!
---
Don't Forget - We need a volunteer to fill the Secretary position.
Contact Bob Bernhardt at rbern3469@yahoo.com
---
* * * A Word From Stan * * *
Chivo's next reunion, whether it be spring or fall next year, will be special.
It's been twenty years since our first reunion in 2001 and fifty years since Chivo was decommissioned in 1971.
We hope to do something very special to celebrate these anniversaries.
Some have suggested that Chivo's next reunion will be our last reunion. That is a possibility,
but I don't believe that it's true. Our group may be growing smaller, and we may be doing less, but personally,
I'm not ready yet to say goodbye to all my great shipmates.
See You at the Reunion
Green Board, Stan
Stan Pollard - Communications Director

3016 Bayberry Cv.
Wooster, OH 44691-5912

.

Email: 341.stan@gmail.com
Phone: (330) 749-7151
---
---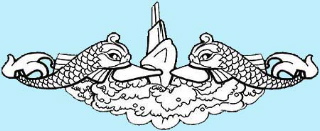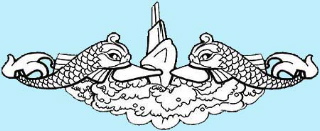 USS CHIVO (SS-341)
All Hands Newsletter #97 – September 2021
---
---
---