---
---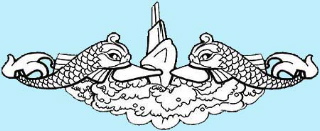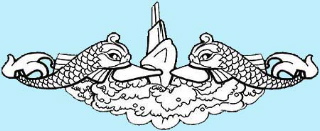 USS CHIVO (SS-341) Reunion Organization
All Hands Newsletter #87 - January 2019
---
---
?? - Here's where I usually introduce a couple of submarine questions but not this time. Instead there is a bit of interesting new information about the Confederate submarine Hunley. And elsewhere I have included a great sea story about a turn of the century passenger steamer. So read on.
---
The 2019 Chivo All-Hands Reunion will be
at the International Palms Resort in
Cocoa Beach, FL on October 20 – 24, 2019.
It is said that astronauts and their families stayed at the Palms Resort before their missions. The basic rooms and bathrooms are small, but everything is clean and well maintained. The ocean view rooms are larger and include a sitting room. There are even larger suites called lofts. Important note – Not all the buildings have elevators and there are stairs in the loft suites. If you have any mobility issues or needs, make sure you inform the hotel when registering, and they will find a suitable room for you. You can tour the resort at www.internationalpalmscocoabeach.com

Chivo Reunion Schedule . . .
It takes a lot of work to assemble a final reunion schedule. Here's what Peter has scheduled to date:
Sunday 10-20-19


6 P.M. - Opening ceremony.
Monday 10-21-19


9 A.M. - Board buses for an optional Kennedy Space Center tour (see below).


12 P.M. - Lunch with the astronauts.


4 P.M. - Arrive back at the International Palms Hotel.
Tuesday 10-22-19


Peter is researching a second optional activity such as a theater show, tour or dinner out.
Wednesday 10-23-19


5 P.M. - Cocktails and photos.


6 P.M. - Banquet dinner.
Fear not, Peter will be adding all the traditional reunion events, such as: the memorial service, the business meeting, the ladies' function, the auction and plenty of time for 100% true sea stories.
---

Optional Kennedy Space Center Tour . . .
You can view more information about the Kennedy Space Center at www.kennedyspacecenter.com. Our tour will include the activities listed for senior general admission plus lunch with the astronauts. Peter stated that shipmates could purchase tickets to other activities when they arrive on site. Here's the senior general admission itinerary:

Space Shuttle Atlantis®


Shuttle Launch Experience®


Heroes and Legends featuring the U.S. Astronaut Hall of Fame® presented by Boeing®


Kennedy Space Center Bus Tour including Apollo/Saturn V Center


Journey to Mars: Explorers Wanted


Astronaut Encounter


IMAX® Theater 3D Films


Rocket Launch Viewing (when available)


Numerous Shows and Exhibits
---
will muster once more for
some great liberty, good sea stories and true submarine camaraderie!
---
?? - In 1864 the Confederate submarine H.L. Hunley was lost shortly after attacking and sinking the USS Housatonic off Charleston, S.C. Chuck Johnson (54-56) reports that conservators with Clemson University have found a new clue about a possible cause for Hunley's loss. While cleaning the Hunley of the "concretion," they found a broken intake pipe that may have allowed water to flood the submarine. Researchers found a 1-inch gap where the pipe was supposed to connect to the wall of the submarine. Archeologists hope to figure out if the pipe broke during the sub's mission or if it broke over time as the vessel sat on the seafloor. They warned, "This new evidence is not conclusive."'
---
From The Quartermaster's Notebook . . .

Donations . . .
Special thanks to these people for their generous contributions to the Chivo fund.
LCDR James L. Dafoe (CO 1969-1971).

Janet & Tim Fullerton in memory of QM1(SS) William E. Dixon (1946-1947).

SN(SS) Larrie S. Hooper (1955).
Donations help to make our reunions possible. Checks should be made payable to the "Chivo Reunion Organization" and mailed directly to our Treasurer: Robert Kuphal,, 3520 New Hartford Rd., Suite 301 Owensboro KY 42303.
---

Chivo Finances . . .
Bob Kuphal, our Treasurer and a CPA, reports that on December 31, 2018 the Chivo Reunion Organization had a balance of $7053. In the next few months we will need to purchase tickets for our NASA tour, pay bus deposits and fund other advance reunion expenses. Bob does an excellent job of maintaining our financial records and filing all required 501(C) 19 corporation paperwork with the state and the IRS. A copy of our quarterly financial statement is available for your inspection upon request to Bob at email bob@kuphalcpa.com or phone: (270) 684-5158.
---

Newsletter Volunteers . . .
Print and mail 10 copies of each and every newsletter to crew members that don't have computers.
Ed Caldwell (63-64)
Winton & Audrey Hewitt (53-56)
Loren & Cleo Jacobsen (55-57)
Doug & Cora Sue Johnson (70-71)
Jim & Mary Jane Landherr (62-64)
Tony & Sharon Lasher (61-62)

Chick & Jean McAleer (68-70)
Richard & Linda Ogden (59-60)
Stan & Carol Pollard (68-71)
Chuck & Mickey Rapp (61-64 & 68-69)
Dale & Nancy Work (61-62)
These crew members have served faithfully for the last two years and some even much longer. It's time to give them a break. If you would like to volunteer contact Stan at 341.stan@gmail.com.
---

Eternal Patrol . . .
Since our September newsletter, I learned that the following Chivo crew members have passed away:
QM1(SS) William E. Dixon (1946-1947) departed November 24, 2018.

TMSN(SS) Robert F. Dooling, Jr. (1966-1968) departed January 01, 2019.

EN1(SS) Frederick J. Haverkamp (1961-1962) departed September 30, 2017.

TM2(SS) Jerome J. Levy, Sr. (1945 Plankowner) departed October 21, 2018.

FTB2(SS) James E. McFarland (1967) departed October 31, 2018.

FTG2(SS) Jackie "Jack" Warner, Sr. (1967-1968) departed June 17, 2018.

TM2(SS) Donald E. "Wash" Washburn (1961-1964) departed September 09, 2018.
---
?? - Before you get to my sea story you need to know this. It's winter in Ohio. In fact it's winter everywhere north of the Equator, which means it's summer everywhere south of the Equator. And the International Date Line is where the world begins and ends each day. So now, you're all ready to understand and appreciare my sea story. Keep reading.
---

Binnacle List . . .
These shipmates are facing some serious challenges and would like to hear from you. A simple email, card or phone call means so much to hem. Find out more info about your friends and their address on the Chivo web site page "Binnacle List."
ENC(SS) Stephen "Budda" Bien (62-64) email: 3kisses@bellsouth.net

RM2(SS) Gino M. D'Angelo (47-49) email: ginod99@aol.com

TM2(SS) John Hedum (1952-1956) email: jnjhedum@bellsouth.net

EMC(SS) William L. McNay (64-69) email: wlmcnay@cox.net

ETRSN(SS) William C. Priest (64-65) c/o Ruthann Priest 13230 Elkwood Ct., Midlothian VA 23112-1434

ET2(SS) Sherrell E. "Wolgy" Wolgamuth (53-56) at 8305 F. Street, Chesapeake Beach, MD 20732
---

New Board Members Needed . . .
Terms for the current board members expire at our 2019 reunion. At our 2019 reunion business meeting we will elect or re-elect new board members. USS Chivo depended on all-hands pulling together and so does Chivo reunions. This is your chance to contribute to the brotherhood. Please consider running for one of the following board positions: President, Vice President, Secretary, Treasurer, Reunion Director and Communications Director.
---
CHIVO Organization Board Members and Contacts:
| | | |
| --- | --- | --- |
| President | Bob Bernhardt (71 Decom) | |
| Vice President | Charles "Chick" McAleer (68-70) | |
| Treasurer | Bob Kuphal (64-66) | |
| Secretary | Richard "Dick" Ogden (59-60) | |
| Reunion Director | Peter McVicker (69-70) | |
| Communications Director | Stan Pollard (68-71 Decom) | |
---
The mission of the CHIVO Reunion Organization is:
(1) to perpetuate the memory of our shipmates and their deeds, to promote good fellowship and comradeship, and to pledge loyalty and patriotism to the United States of America.
(2) to participate in activities that foster recognition of the contributions made by members of all Armed Forces and their families, both Past and Present, that uphold the spirit of the Declaration of Independence.
(3) to provide aid and comfort to service members in need.
We have no dues, and we have a lot of fun!
---
?? - And here's my sea story. On December 31, 1899 the passenger steamer SS Warrimoo was in the mid-Pacific on its way from Vancouver to Australia. Captain Phillips took take full advantage of the opportunity for achieving the navigational feat of a lifetime. He changed course slightly and adjusted engine speed so as to bear directly on his mark. At midnight the SS Warrimoo lay dead in the water on a southeast heading on the Equator at exactly the point where it crossed the International Date Line.
Thus, the forward part of the ship was in the Southern Hemisphere and in the middle of summer. The stern was in the Northern Hemisphere and in the middle of winter. The date in the aft part of the ship was 31 December 1899, and forward it was 01 January 1900.
The SS Warrimoo was therefore not only in two different days, two different months, two different seasons and two different years but it was also in two different centuries - all at the same time.
Just thought you'd like to know.
---
Stan Pollard - Communications Director
3016 Bayberry Cv.
Wooster, OH 44691-5912

email: 341.stan@gmail.com
phone: (330) 749-7151
Green Board, Stan
---
---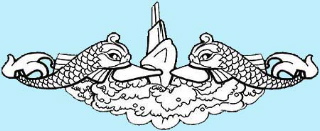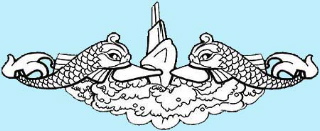 USS CHIVO (SS-341)
All Hands Newsletter #87 - January 2019
---
---
---