---
---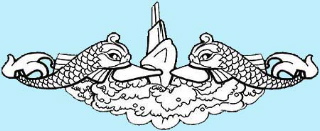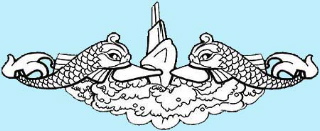 USS CHIVO (SS-341) Reunion Organization
All Hands Newsletter #92 - March 2020
---
---
* * * Future Reunion Plans * * *
We are currently planning to hold our next reunion in the fall of 2021. The crew voted for Annapolis, MD (first choice) and Myrtle Beach, SC (second choice) as possible locations. Chick McAleer (68-70), our reunion director, is investigating both areas to find the best hotels, prices, tour options and easiest access.
Hotels and area attractions do not have accurate information on prices and availability much more than one year in advance, so right now we cannot provide specific locations or dates. Currently, Myrtle Beach has been supplying lots of tempting information about hotels and attractions, while Annapolis has not been helpful or encouraging.
If you think that you can be of help with the research and planning at either site, contact Chick at email: chickmacsr@gmail.com or phone: (609) 238-7606.
---
* * * A Special Reunion * * *
Chivo's 2021 reunion will be a special reunion, and you don't want to miss it. What's so special?
2021 will be the 50 year anniversary since USS Chivo was decommissioned in 1971.
2021 will be the 20 year anniversary since our first all-hands reunion in 2001.
We would like some suggestions from the crew on how best to commemorate these anniversaries.
---
* * * A Note from Bob Bernhardt, President * * *

Greetings to all shipmates! As you all know, we just had our biennial reunion in October in Cocoa Beach, FL. It was a another pleasurable and well planned event. Many thanks to all who contributed to its success and especially to Peter and Marie Angela who did a yeoman's job putting it all together. During our business meeting we elected Charles "Chick" McAleer as the new reunion director.

Earlier this month I was in Myrtle Beach, SC for a golf vacation with friends. Because Chick lives in Myrtle Beach, I had an opportunity to sit down with the Chick and Jean for preliminary discussions about the next reunion in 2021. They reported that of two sites they were looking at, Annapolis and Myrtle Beach, they received little or no feedback from Annapolis, but the local Chamber of Commerce in Myrtle Beach has been very cooperative. Although they would continue to look at both cites, we're leaning more towards Myrtle Beach with a night at the Alabama Theater and perhaps a day trip to Charleston to see the CSS Hunley which is now on display on the old naval base.

Because many of our members have expressed an interest in securing a more comfortable and modern facility on a beach, I asked him to focus on a facility on the beach that would meet all of our crew members' needs. Also, we have to have a board meeting in our off reunion year, so I asked Chick if he could expedite his review and decision so we can schedule our BOD meeting at the chosen facility late summer or early fall. Obviously we will keep everyone informed, and I hope to see you all soon in 2021. Carry-on. Bob Bernhardt
---
* * * Autonomous Submarines * * *
The U.S. Navy has awarded a contract to Boeing to produce four Orca Extra Large Unmanned Undersea Vehicles (XLUUVs). In other words: the Orca will be a giant drone submarine up to 85 feet long and have a flexible payload large enough to carry multiple torpedoes, mines, smaller UUVs, or possibly Tomahawk cruise missiles. U.S. Naval Institute News says the Orca will be capable of, "mine countermeasures, anti-submarine warfare, anti-surface warfare, electronic warfare and strike missions."
Orcas could operate in dangerous waters without risking human lives. An Orca could pretend to be a full-size submarine, waiting for enemy submarines to take a shot while a real Virginia-class nuclear-powered attack submarine sits back, waiting to ambush. An Orca could take on dangerous missions such as laying mines in heavy defended waters, leaving behind a deadly surprise for enemies that think minelaying in their waters is simply too dangerous for a manned submarine.
Orca may or may not be a system that becomes a full-fledged member of the fleet, although the Navy's purchase of four of the drones indicates it does plan on using them for real-world missions.
The U.S. is the first sea power to start building XLUUVs, but other navies are also entering the arena, including Britain and Japan. China, Russia, and South Korea also have large UUV projects.
---
* * * From the Quartermaster's Notebook * * *

Donations . . .
Special thanks to Loren "Jake" Jacobsen (1955-1957) for his generous contribution to the Chivo fund. Donations help to make our reunions possible. Checks should be made payable to the "Chivo Reunion Organization" and mailed directly to our Treasurer: Robert Kuphal, 3520 New Hartford Rd., Suite 301 Owensboro KY 42303.
---

Binnacle List . . .
These shipmates are facing some serious challenges and would like to hear from you. A simple email, card or phone call means so much to hem. Find out more info about your friends and their address on the Chivo web site page "Binnacle List."
ENC(SS) Stephen "Budda" Bien (62-64) email: 3kisses@bellsouth.net

TM2(SS) John Hedum (1952-1956) email: jnjhedum@bellsouth.net

EMC(SS) William L. McNay (64-69) email: wlmcnay@cox.net

ETRSN(SS) William C. Priest (64-65) c/o Ruthann Priest 13230 Elkwood Ct., Midlothian VA 23112-1434

ET2(SS) Sherrell E. "Wolgy" Wolgamuth (53-56) at 8305 F. Street, Chesapeake Beach, MD 20732
---

Eternal Patrol . . .
Recently I learned that the following crew members have passed away:
EM3(SS) Charles E. Ryals (1949-1950) departed October 09, 2019.

TM1(SS) George E. Somers (1964) departed on February 02, 2020.

ETN2(SS) Jon P. Sutton (1966) departed on February 29, 2020.
---

Newsletter Volunteers . . .
These shipmates print and mail 10 copies of every newsletter to crew members that don't have computers. The previous volunteers had served for several years, so I asked for some new help. Many stepped forward, and here's their names.
Ed Caldwell (63-64)
Al Castaneda (68-69)
James Goodwin (60-63)
Winton & Audrey Hewitt (53-56)
William Iber (66-67)

Pat McWaters (62-63)
Stan & Carol Pollard (68-71 decom)
Jeffrey Stoops (68-71 decom)
Tom Upshaw (69-70)
Robert Williamson (64-66 & 70-71 decom)
---
CHIVO Organization Board Members and Contacts:
| | | |
| --- | --- | --- |
| President | Bob Bernhardt (71 Decom) | |
| Vice President | Charles "Chick" McAleer (68-70) | |
| Treasurer | Bob Kuphal (64-66) | |
| Secretary | Richard "Dick" Ogden (59-60) | |
| Reunion Director | Charles "Chick" McAleer (68-70) | |
| Communications Director | Stan Pollard (68-71 Decom) | |

New Board Member Needed . . .
Currently, Chick McAleer is serving as both vice president and reunion director. The vice president assists the president in the discharge of his duties, executes the powers and authority of the president, when required, in the temporary absence of the president and assumes the office of the president, until the next regular election, in the event of an incapacitating illness or death of the elected president. Please consider volunteering for vice president. Contact the board president, Bob Bernhardt.
---
The mission of the CHIVO Reunion Organization is:
(1) to perpetuate the memory of our shipmates and their deeds, to promote good fellowship and comradeship, and to pledge loyalty and patriotism to the United States of America.
(2) to participate in activities that foster recognition of the contributions made by members of all Armed Forces and their families, both Past and Present, that uphold the spirit of the Declaration of Independence.
(3) to provide aid and comfort to service members in need.
We have no dues, and we have a lot of fun!
---
Stan Pollard - Communications Director

3016 Bayberry Cv.
Wooster, OH 44691-5912

Email: 341.stan@gmail.com
Phone: (330) 749-7151
Green Board, Stan
---
---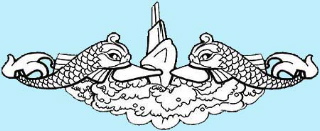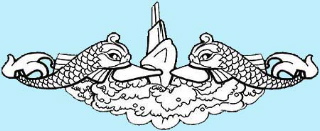 USS CHIVO (SS-341)
All Hands Newsletter #92 – March 2020
---
---
---